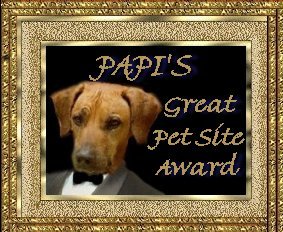 Win our AWARDS ! THESE are a few of the poos-r-cool awards you can win for your pet site ! Your Link if you win one will be put on Cool Site page here and The only requirement is that you link back to us .Apply now ...Send me your url ....Three people will look at site and vote as to whether you get an award ...More to choose from soon !
This Could be your award

or this one

Maybe this one for your cat site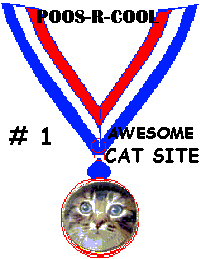 or if you have a silly cat site ,this one...LOL!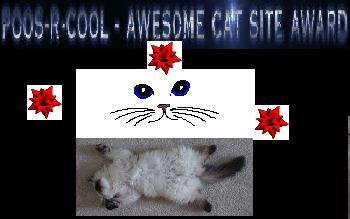 NO ONE CAN ADD THESE AWARDS TO THEIR SITE WITHOUT US AWARDING THEM !!!!!!!!!.
MEMORIAL CAT AND DOG AWARDS COMING SOON .