Sam the Maltepoo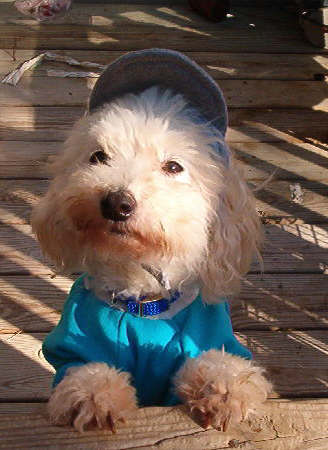 My Sam the Man Balam the Maltepoo
Well .....let me say that without my Sam I would be quite alone .
Yes ,I have Husband and kids but the Husband has his own work and sometimes life and the kids ,they are adults now and I see them mostly at Functions for the family .
Sam is my breath of fresh air.he goes most everywhere I go and is happy to laze around or snuggle or play .He asks only that I love him back and yes I can easily do that .
Sam is so smart and happy .Rarely ever gives me a worry ..
He is truly my life !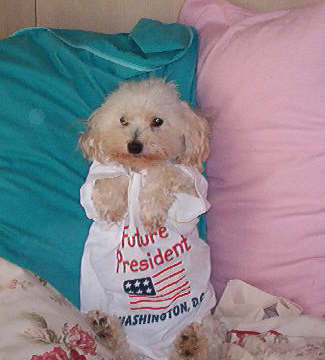 Will And Grace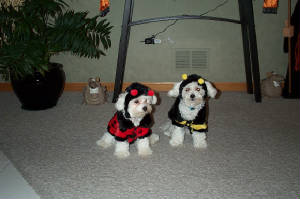 Will and Grace are Maltepoos .They are brother and sister and went together to their new home .
They play and bring hours of joy to their mom and family .

Sammy ,Gracie ,Lyle ,Lacey and Duke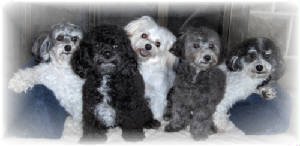 Below are pictured some of my birds .
When I have a really bad day ,I go into the room with my birds and take my auto harp ,there in the room I play the autoharp and sing ,the birds sing along and dance and I find myself at Peace .